Кто бы мог подумать, одна из двух лабораторий занимающихся коронавирусами (вторая находится в малозначительном китайском городе Wuhan) выступила с заявлением, что вирус, быть может, сбежал из лаборатории.
A *stunning* development. The letter says COVID-19 could have leaked from a lab. To some of us that possibility has been obvious for well more than a year. What is significant about this is the masthead (Science) and author list, which includes Ralph Barichttps://t.co/Q4HoBAKwEs

— Bret Weinstein (@BretWeinstein) May 13, 2021
До этого Lancet божился, что у него все натуральное. Но оказалось, что "уважаемый специалист и автор статьи" до этого многие годы консультировал неких китайских коллег из никому не интересной лаборатории.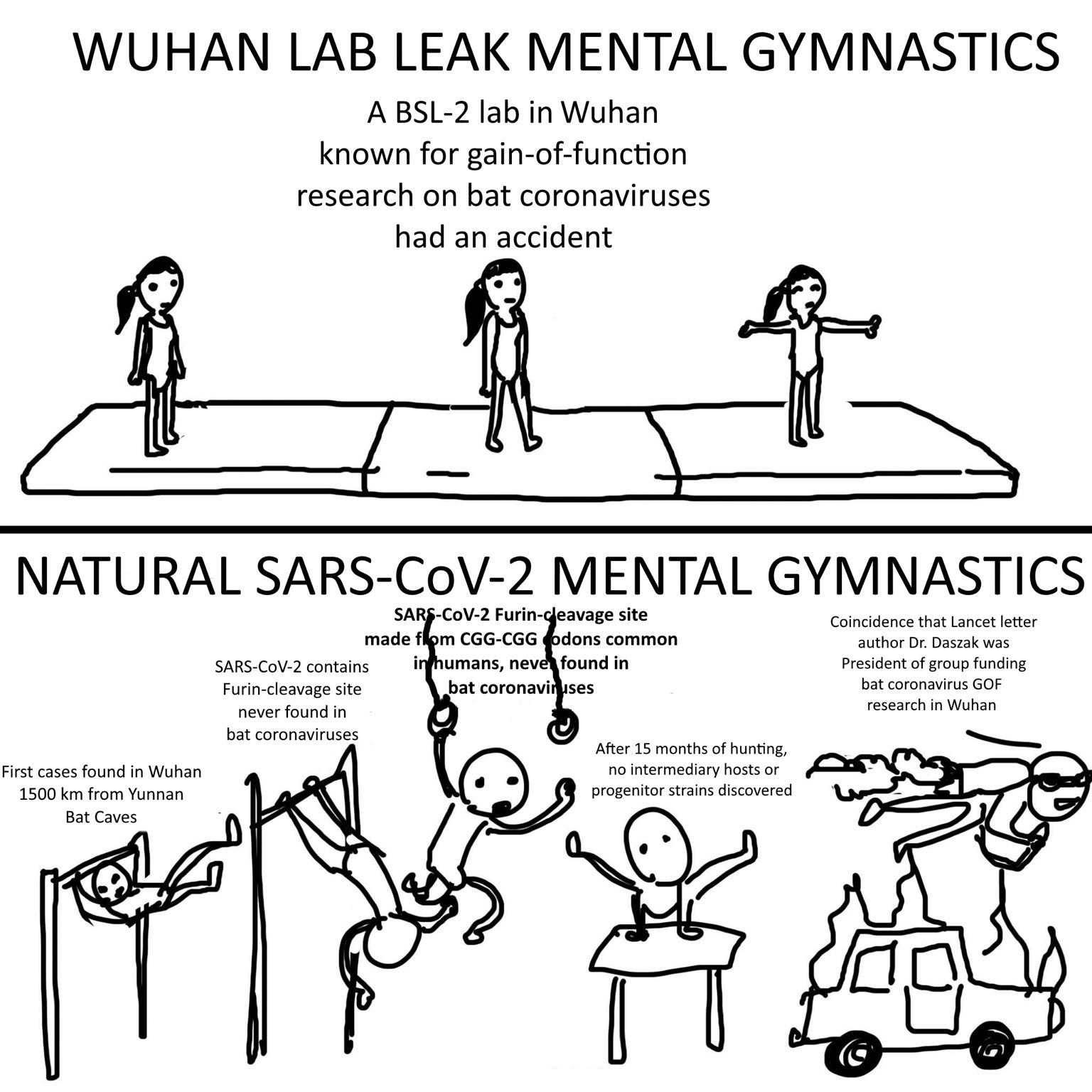 ---